2020 Mass Digitalization in B2B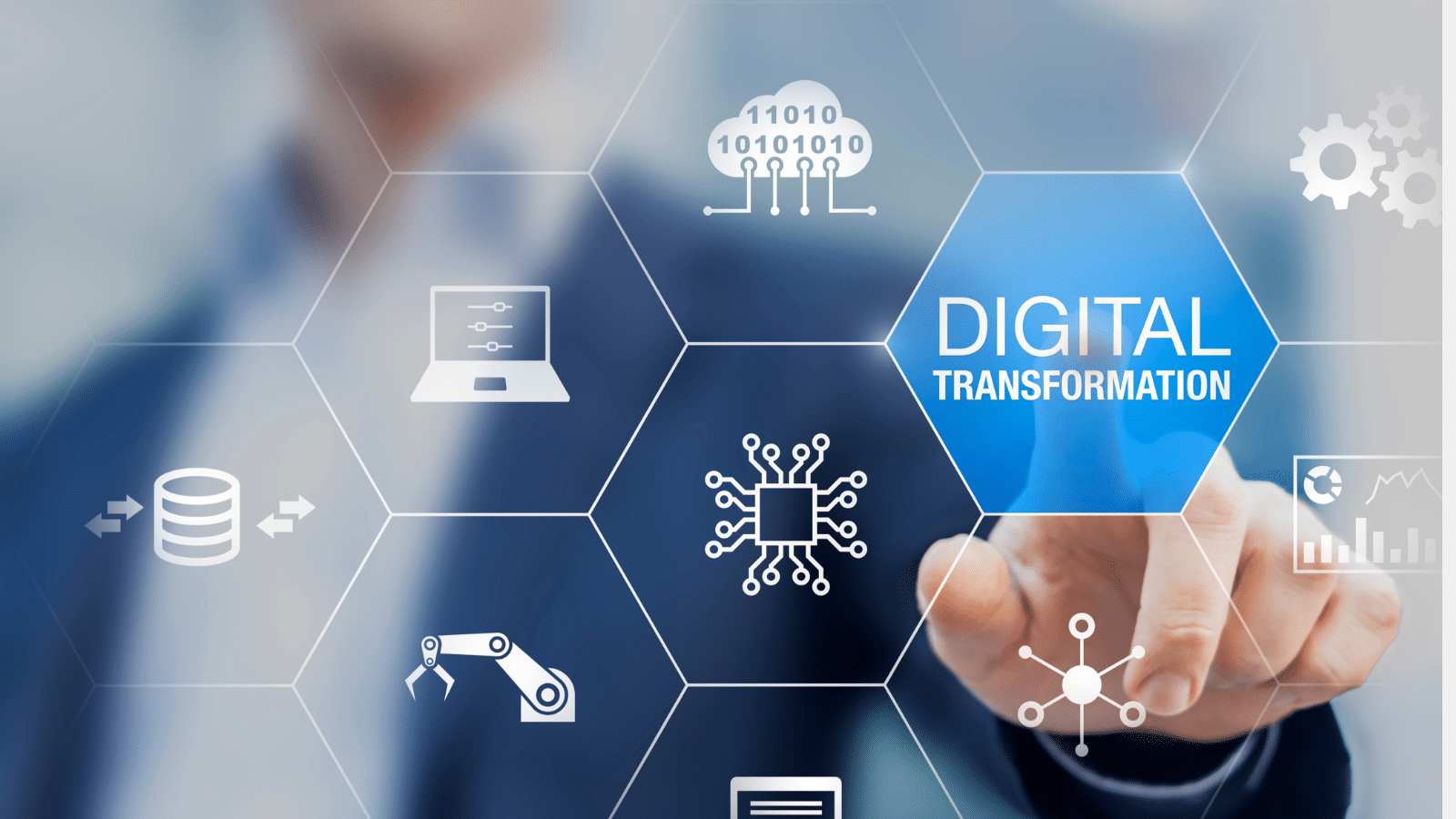 2020 drove mass digitalization in how B2B firms create value and market their offer.  After global vaccinations, will businesses snap back to "normal" face-to-face customer meetings and events?  Many organizations have adapted their product selection and decision making due to pandemic restrictions, budget reductions and the ease of new digital methods.
How have your customers changed their operations (i.e., their "activity cycle")?
How have your customers changed how they identify, evaluate and procure products?
Unless you have data, changes due to mass digitalization are a matter of bias and unreliable opinion.
Think about this time last year in healthcare, where new telemedicine services were launched by healthcare systems and providers.  Overnight, this new approach was accepted by insurance companies out of necessity due to the pandemic lockdowns.
2021 represents a great opportunity to refresh and update your understanding of customer behavior.   Engage your core customers to map their customer journey and see what has changed with a Customer Activity Cycle Analysis.
Consider this Market Edge example from Agriculture.  Within each step of the larger Customer Activity Cycle, there are "nested" activities cycle  with additional detail.  This level of detail is critical to understanding what customer behavior has changed and why.
In the  example, scouting traditionally involved disease identification in the field, often with face-to-face support from the agrichemical sales rep.  During the past season, farmers adopted apps that predicted disease pressure and identified pests 'virtually', replacing the opportunity for in person sales.  Agrochemical marketers that were not able to understand and lead this change lost share.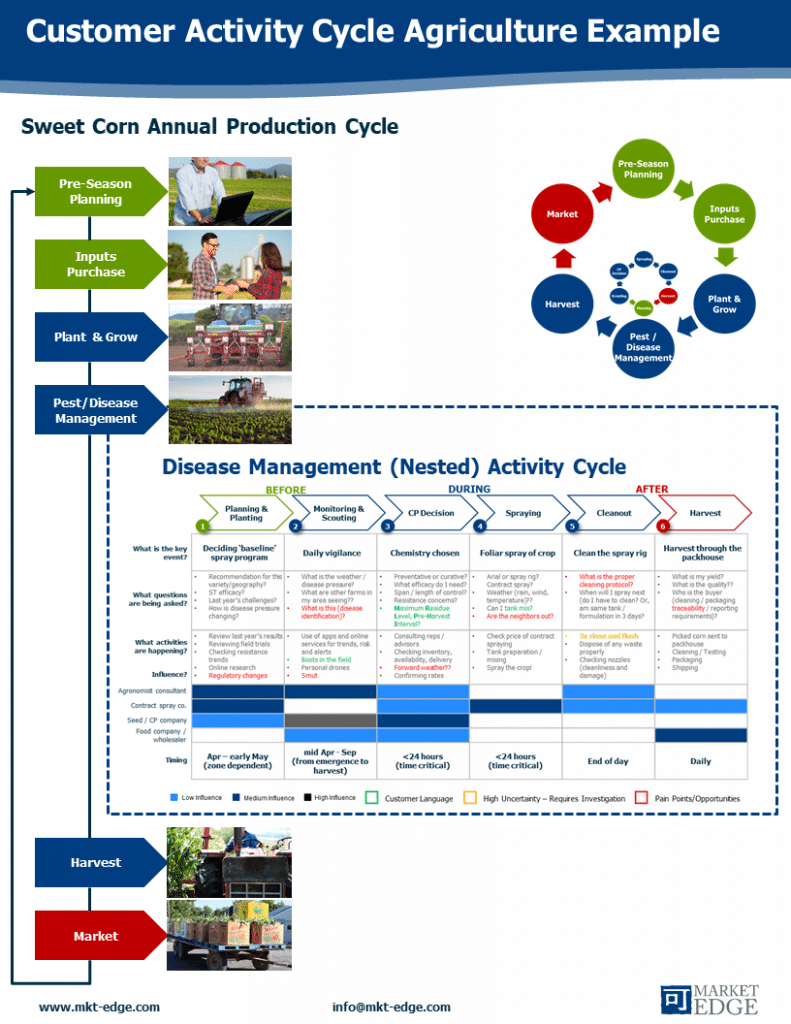 Determine the top questions or uncertainties you want to answer.  Then, design and execute market research to complete Customer Activity Cycle analysis at the appropriate level.  Customer Activity Cycle analysis leads to opportunities for innovation, more effective communication, improved product offerings and better customer touch points.
For more discussion and help with the Customer Journey or Customer Activity Cycles please contact us.
[contact-form-7 id="3274″]