Capability Development Programs
Building a General Manager's Mindset
Multi-module Leadership Program delivered by Market Edge Senior Consultants and Faculty from Leading Business Schools that has become the internal MBA for Fortune 500 Clients.
Developing leadership and decision-making skills is critical to growing the next generation of leaders.  Market Edge works with clients to:
Agree target population and program objectives
Assess capability development priorities and implications for program design
Design and develop program content tailored to client's markets and businesses
Pilot and incorporate learning into final curriculum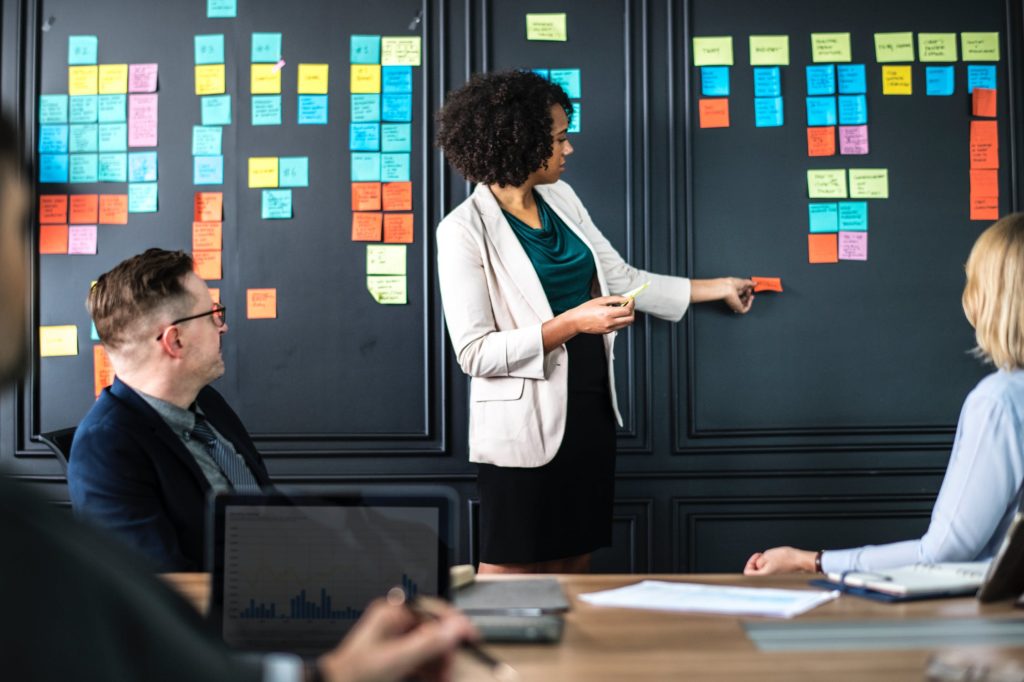 Based on 20+ years of experience with global category leaders, Market Edge has demonstrated the team based, applied project approach delivers:
Faster mastery of target concepts
Sustainable Capability Improvement
Return on investment for the applied projects
Team Networking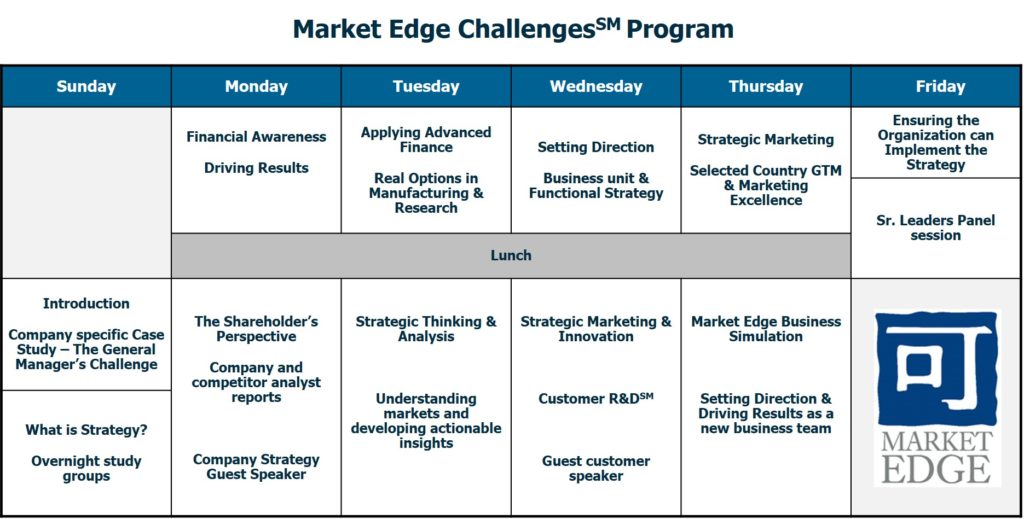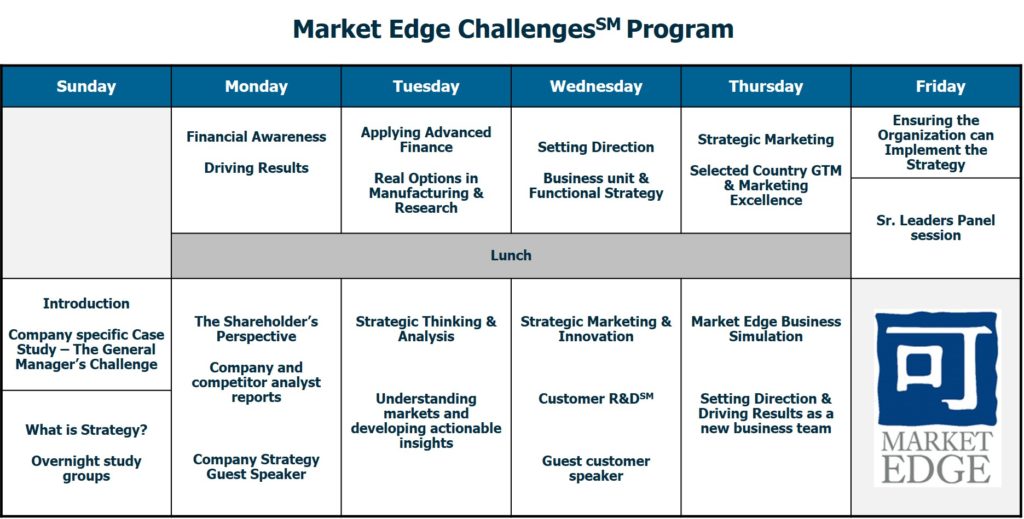 Tailored versions of the Market Edge Challenges℠ Program have become an attractive alternative to Executive MBA and Traditional Business Schools.   Typical subject matter includes:
Financial Markets and Shareholder Value Creation
Business Unit Strategy
Strategic Marketing and Execution (Go to Market Strategy)
Functional Strategy and Alignment (R&D, NPD, HR, MFG, IT)
Commercial Implementation (Sales and Tactical Marketing)
I am interested in Capability Development Programs
Collaborating with Market Edge accelerated our ability to connect our worldwide community of Marketers and shaped how we launch new products to drive growth for the organization.
Great group of people. Love the anecdotal information and examples from the projects you have worked on!
The program was engaging with a methodology that was easy to understand and conceptualize applications within our business.
The Market Edge program provides a methodology to truly develop solutions relevant to your customers needs. Even better, it provides means to determine who the right customers are
With Market Edge's analysis and pragmatic approach, we were able to create, articulate and capture more value. Market Edge helped deliver faster growth and improved profitability for our business unit.