Market Edge Tools and Frameworks
Market Edge analytical tools and frameworks,
tailored to client needs
Ensure consistent application
Improve communication throughout the organization
Enable cross business evaluation of opportunities and threats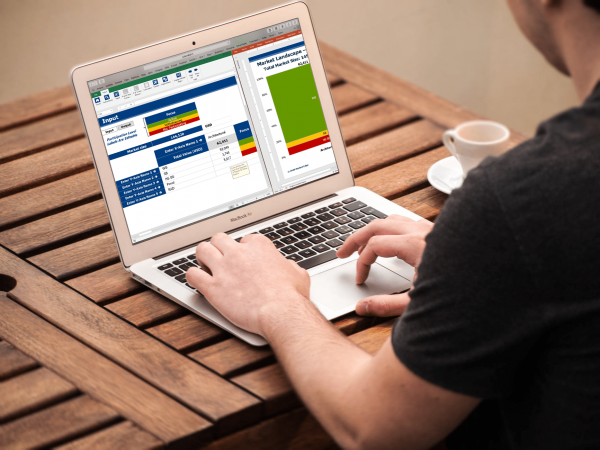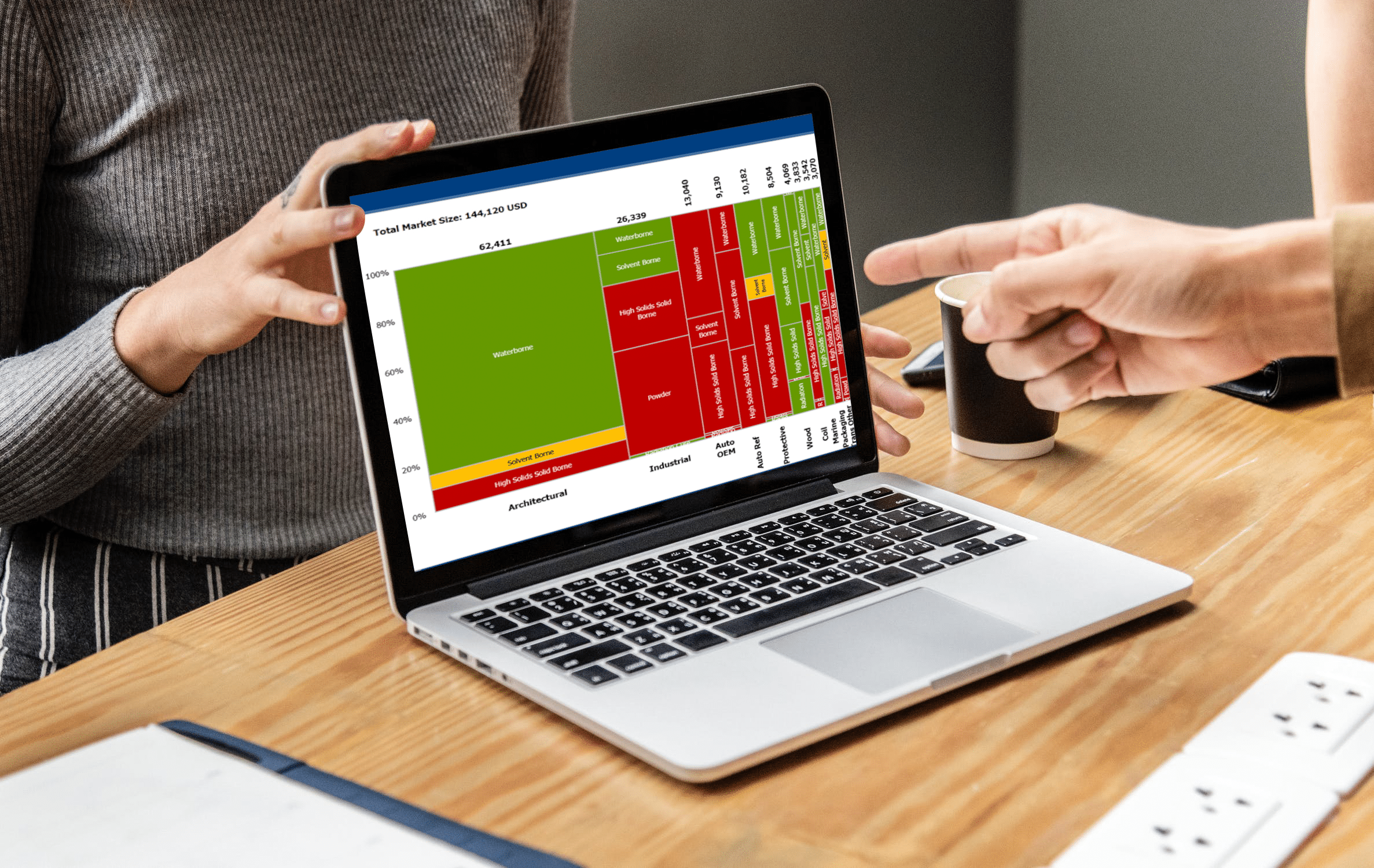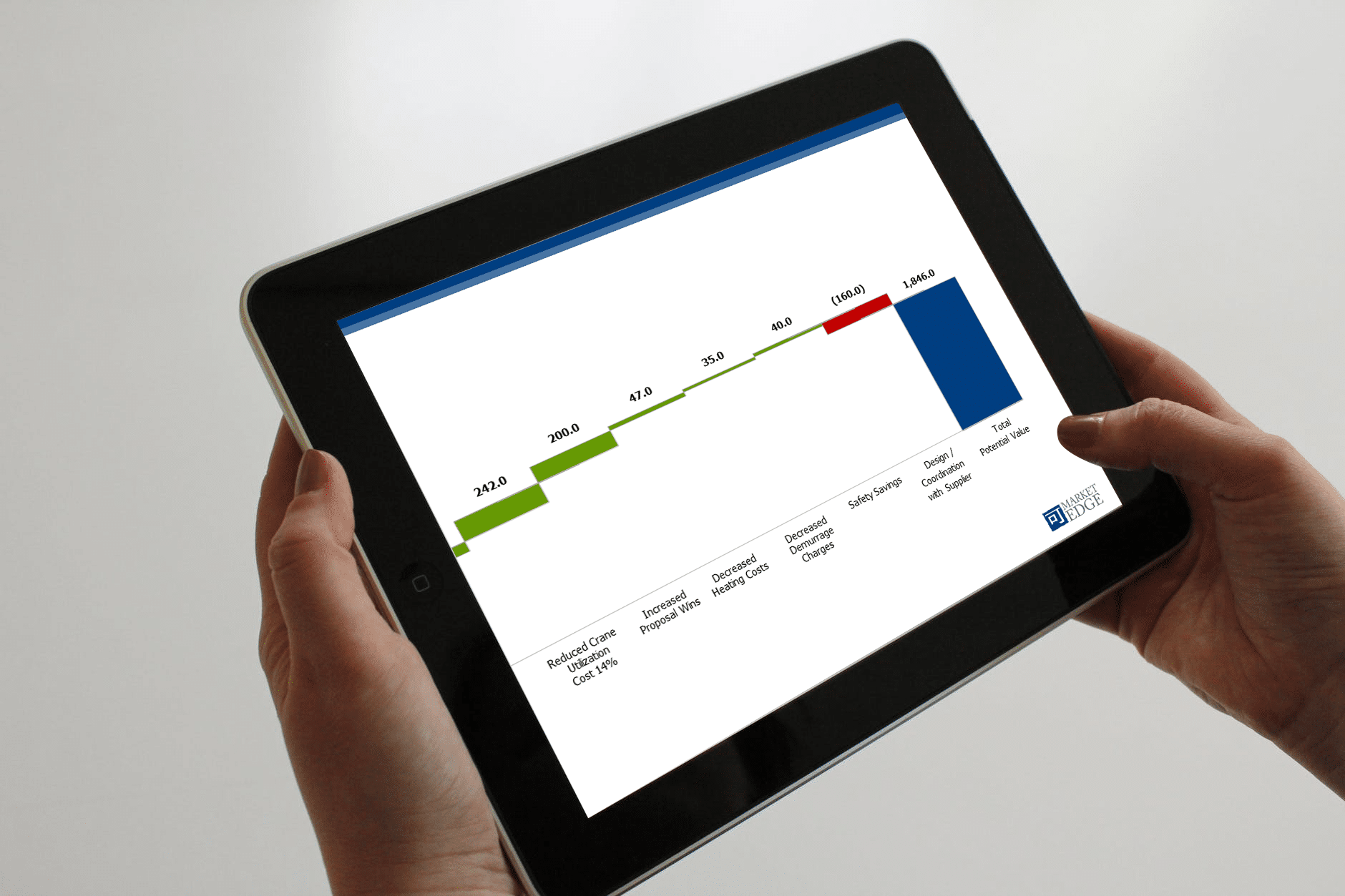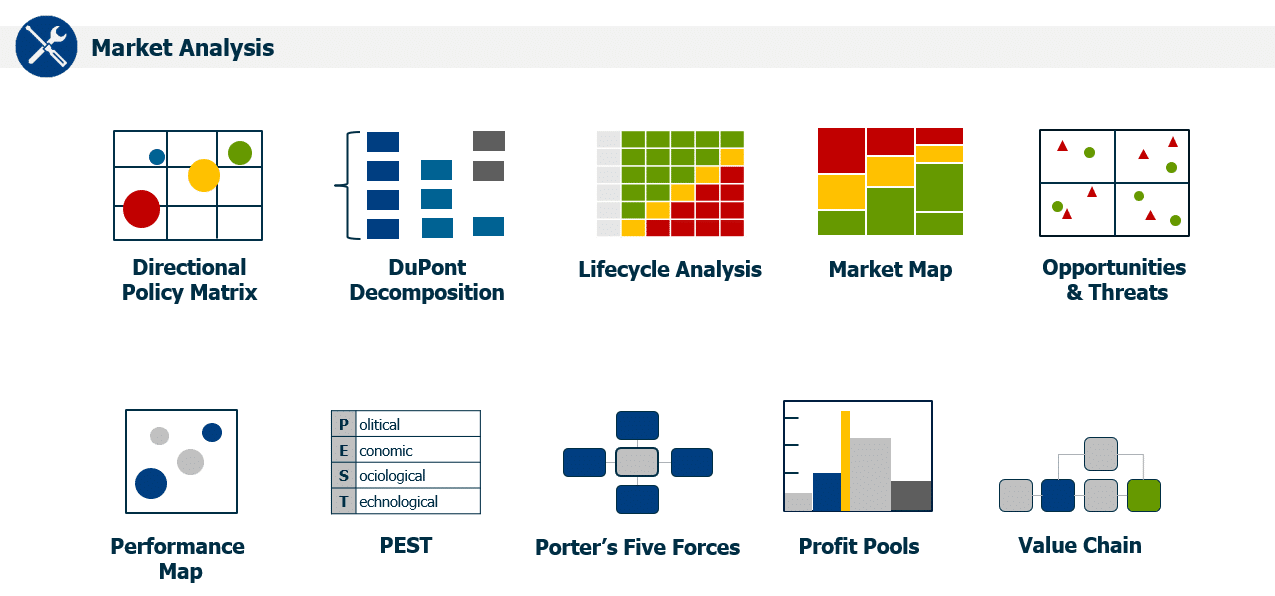 Develop a comprehensive understanding of your market's size, structure, competitive intensity, trends and drivers.  Turn market data into actionable insights and strategic implications.  Build the confidence to invest in new markets or update strategy in existing markets.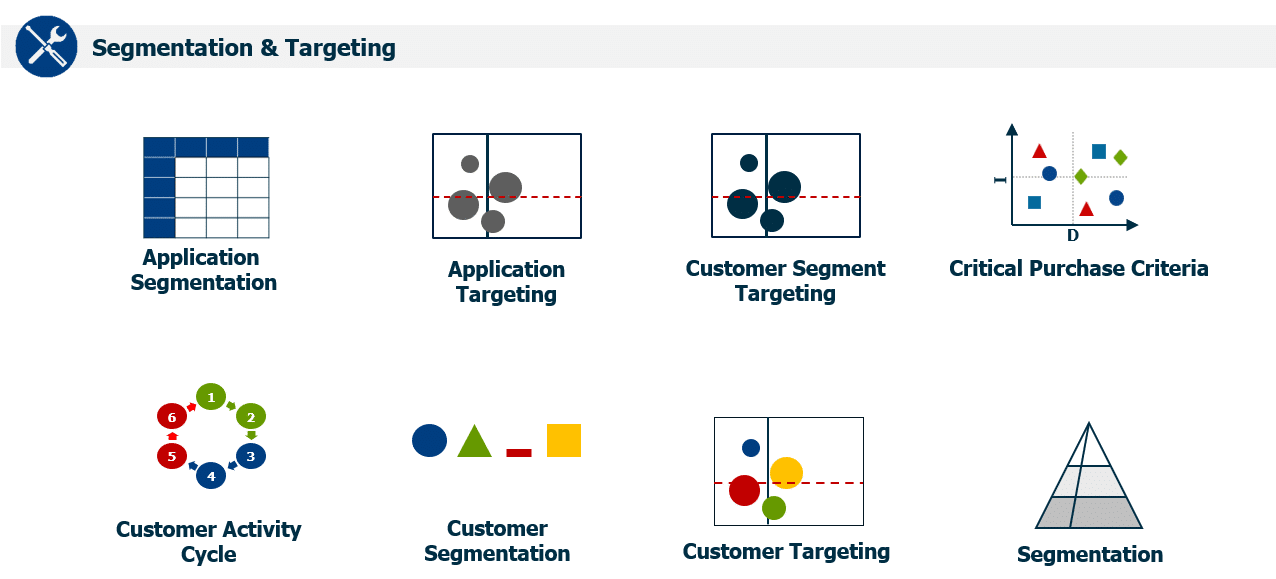 Apply multiple approaches to identify technical and behavioral based segments with common needs.  Target segments based on a combination of attractiveness and relative competitive strength. Focus scarce commercial and technical resources on agreed priority target segments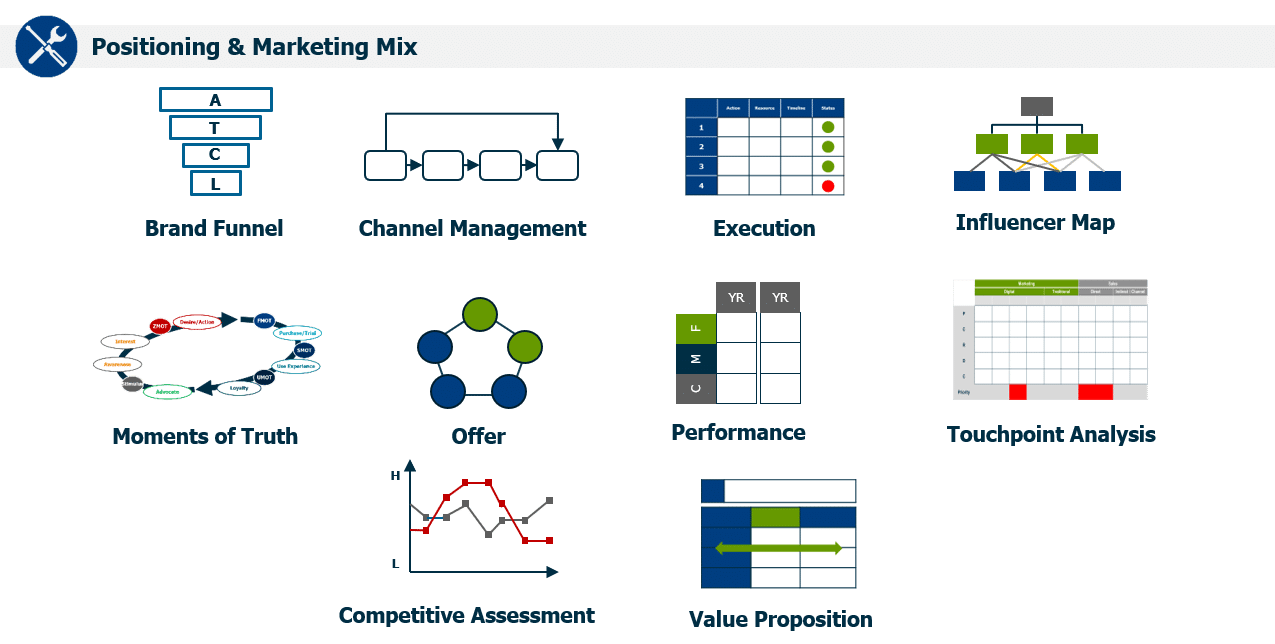 Assess your competitive strengths and weaknesses from the customer's perspective.  Build segment specific positioning and tailored offers.  Adjust sales, promotion and channel resources to be both effective and efficient.

Quantify the segment specific value your products and offers create.  Analyze competitive pricing behavior and assess pricing tactics for existing products and new product launches.  Enable sales and marketing to understand the impact of pricing decisions and capture the value your offers create.

Fill your innovation pipeline with more, qualified opportunities for innovation.  Manage your innovation portfolio to invest in the right combination of projects and development horizons.  Grow your business with new products and services that create value and have sustainable competitive advantage.
Market Edge Frameworks helped us define a common vocabulary and were able to have everyone on the same page.
Market Edge Tools helped me simulate the real world scenarios. We were able to have brainstorming sessions internally using the tool simulations
I am interested in Market Edge Tools and Frameworks