As we reflect on this year, we hope that you continue to stay safe and healthy throughout the holiday season. Reach out to a consultant or contact us below for help with future projects or to inquire about Market Edge Academy programs. We're looking forward to working with you in 2022!
Wondering what Market Edge will be up to in 2022? Check out what we have planned:
1. Marketing Benchmarks White Paper
The Market Edge Marketing Benchmarks have been updated for 2022 and include three additional findings in digital marketing, product management, and strategic marketing. A download will be available soon. Fill out the contact form below to request a copy in advance.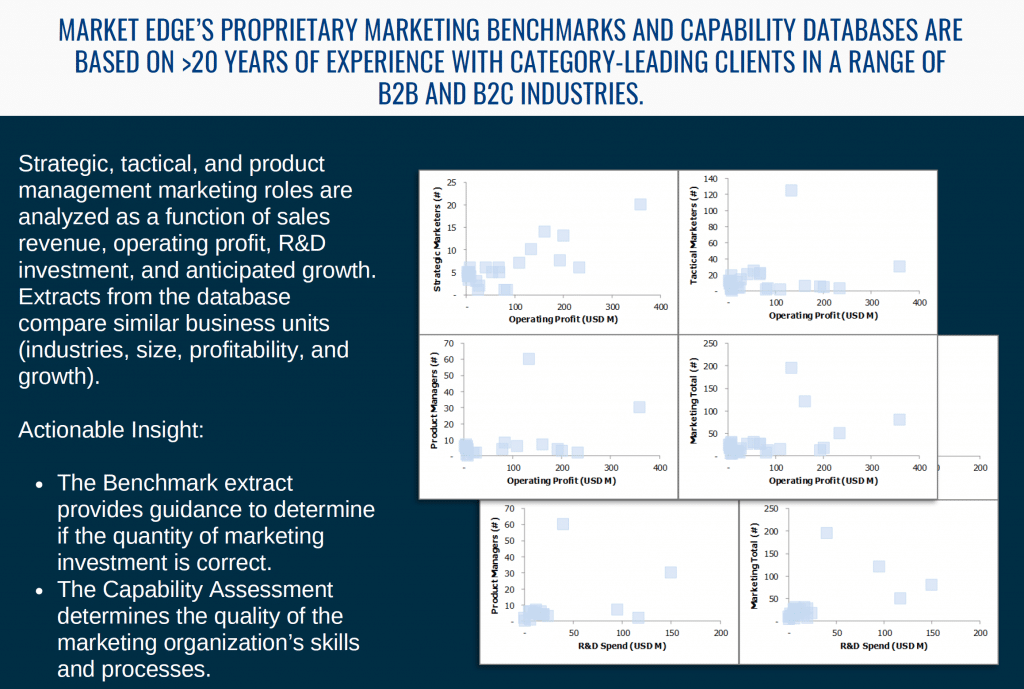 2. Market Edge Tools & Frameworks for 2022
Market Edge Tools and Frameworks will be refreshed for 2022 with updated icons and improvements. The Market Edge Tools & Frameworks webpage will be getting a refresh to include Business Process Tools. Business Process Tools help companies identify, develop, and implement a standardized approach across an organization in order to improve strategic decision-making and enable structured communication channels.
3. Global Risk Analysis for 2022
The World Economic Forum publishes its Global Risks Report annually, a survey of ~800 academic, business, and political leaders from around the world. Market Edge transposes that data into our Risk Analysis tool, generating a map that illustrates the probability and impact of specific risks on the global economy. Risk Analysis leads to scenario planning and appropriate risk management strategies (contingency planning, insurance, hedging, etc.). Stay connected to the Advisor to get a first look at the report and download our Risk Analysis tool in 2022!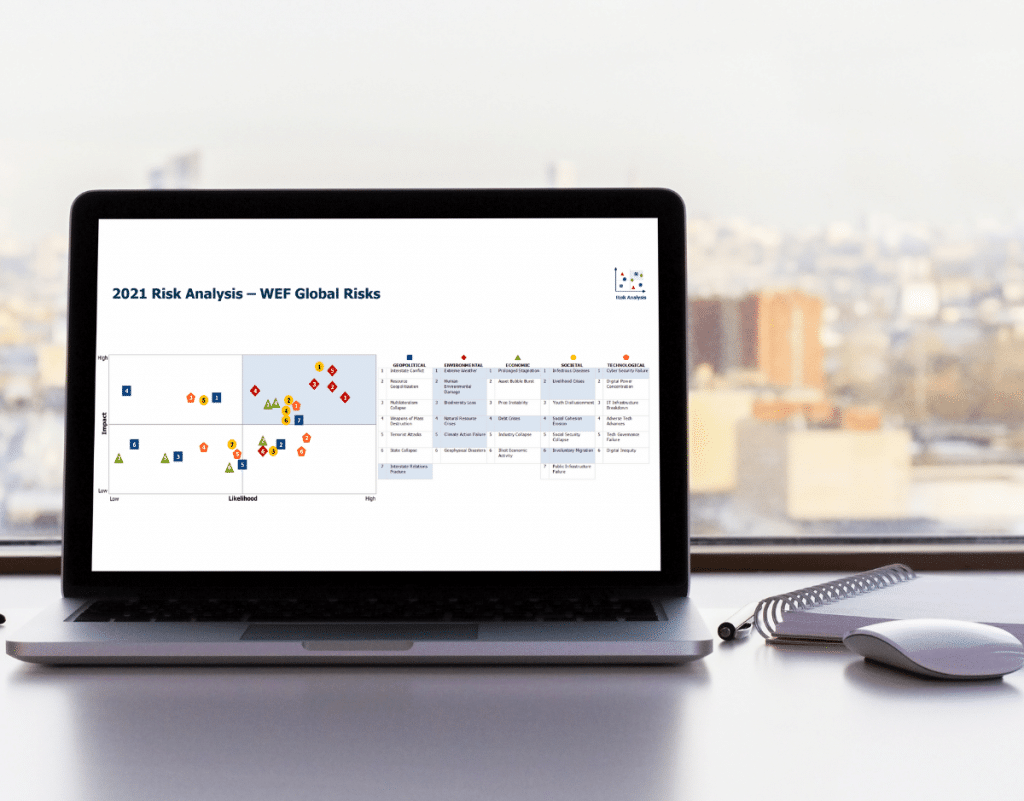 [contact-form-7 id="1639″]