Developing B2B Sales Capability: Can B2C examples be used to develop B2B Selling Capability?
We are often asked if B2C tactics and examples are relevant for developing B2B Sales Capability.  The answer (as with most consulting answers) is, "it depends".
In both B2C and B2B, the sales function helps move customers through the buying cycle (awareness, consideration, decision, acquisition) deliberately and efficiently.  In B2C purchases, there is usually one decision maker and procurement cycles are shorter. B2B sales, however, must target multiple roles with varying needs and problems to be solved.  Typically, B2B sales must communicate:
Technical advantages to engineering
Processability improvements to operations
End use differentiation to marketing
Total value created to procurement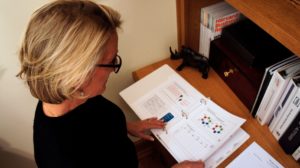 Great sales managers know how to develop and communicate their value proposition to the right role at the right time.
Both B2C and B2B customers want to "feel good" about their purchase decisions (i.e. I paid a fair price for good value…).  B2B decision makers have business as well as personal wins to consider.  The Business Win is proving value.  The seller's value proposition articulates how their offer increases the customer's profitability.  The Personal Win is achieved by linking the purchase to the decision maker's performance criteria (e.g. reduce variable spend for a purchasing manager) or by increasing the decision maker's status (e.g. delivering a new product launch on time and on budget).
B2B selling skills are not art (although there can be a lot of creative license in delivery styles) but do follow disciplined approaches and proven practices to maximize strategic and tactical selling investments. Sales capability is a product of knowing and practicing the right skills.  Those who consistently outperform their peers usually follow a disciplined approach to engaging, understanding and anticipating the needs of their customers.
Market Edge has worked with category leading B2B companies to develop effective selling programs for the past 25 years. To learn more about our programs related to Selling Skills or to attend a Market Edge Academy program on this subject or other related Marketing and Sales topics, CLICK HERE.