Marketing Capability Assessments
How do you know your marketing organization has the capability to win?
To be successful in today's competitive environment, businesses must have effective marketing processes and tools as well as the experience to apply those capabilities appropriately.
Business and marketing leaders need to consider:
Is my marketing organization equipped with the right capability (processes, skills, experience and enabling technology) to achieve our growth and profit objectives?
Do we have a Capability Development Road Map that addresses priority gaps at the right time to ensure our most important new product launches and investments are successful?
How will I know our capability is improving versus the right competitive benchmarks?
Multi-client studies indicate that 70% of marketers do not have a formal marketing background.  This is even higher in B2B specialty chemical and materials companies!
Marketing Capability Assessments should be conducted by an independent internal or external resource that can provide comparisons across business units within a company and to external benchmarks in similar industries.  The assessment should identify strengths (that can be shared and leveraged) and priority gaps (not all gaps are significant).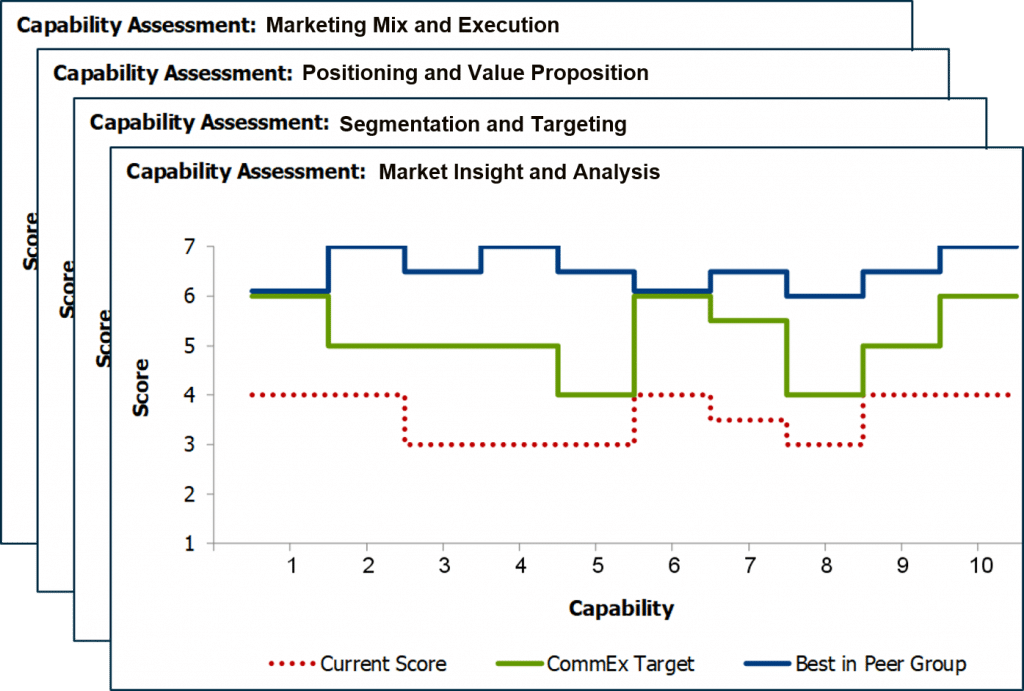 After the assessment is complete and priority gaps identified, a Capability Development Road Map is created to ensure the right capability is in place at critical commercial milestones.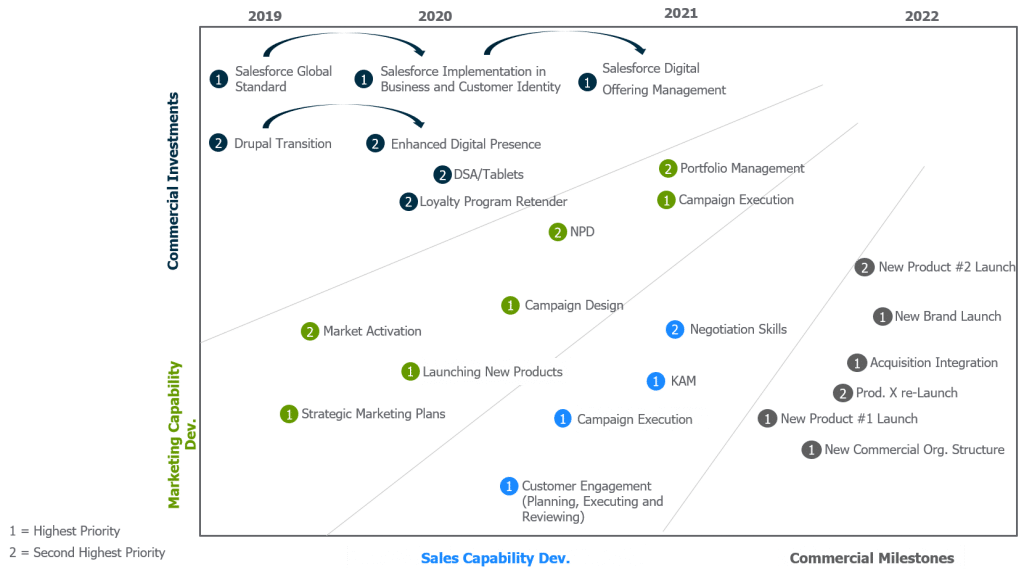 Market Edge partners with category leading clients to assess and build the right commercial capabilities needed to deliver profitable growth. Our work includes capability assessment and development in a broad range of markets, including:
Agriculture (crop protection, seeds, fertilizers and equipment)
Animal Health
Building & Construction
Energy
Healthcare
Medical devices
Specialty chemicals and materials
To learn more about implementing a marketing capability assessment in your organization, reach out to Market Edge at info@mkt-edge.com