Customers, competition, technology, and market forces continuously redefine markets. Winning in your market requires adapting faster than your competitors in order to meet the evolving needs, wants, and expectations of your customers.
Are your new hires prepared to make impactful strategic decisions? Will your current team be able to provide and operate at the same levels of capability? Do you have a need for a team-building event? All of these questions are valid and necessary to ask during the transition back into hybrid or full-time work schedules. It's understandable that your team may be rusty or your new hires may not be fully equipped to succeed in a different working environment.
As businesses and organizations return to face-to-face engagements, adjustments will need to be made in order to maintain high levels of customer satisfaction and create team unity.
EdgeSim™ business simulations provide team building solutions while enabling competing teams to make strategic decisions together in a risk-free environment. Market Edge complements the simulation learning environment with consultant-led discussions and feedback. The combination of the simulation and content curriculum gives participants an opportunity to test a range of relevant strategies and the impact on business results throughout the 8 simulation rounds. See a sample of the simulation process below for more insight.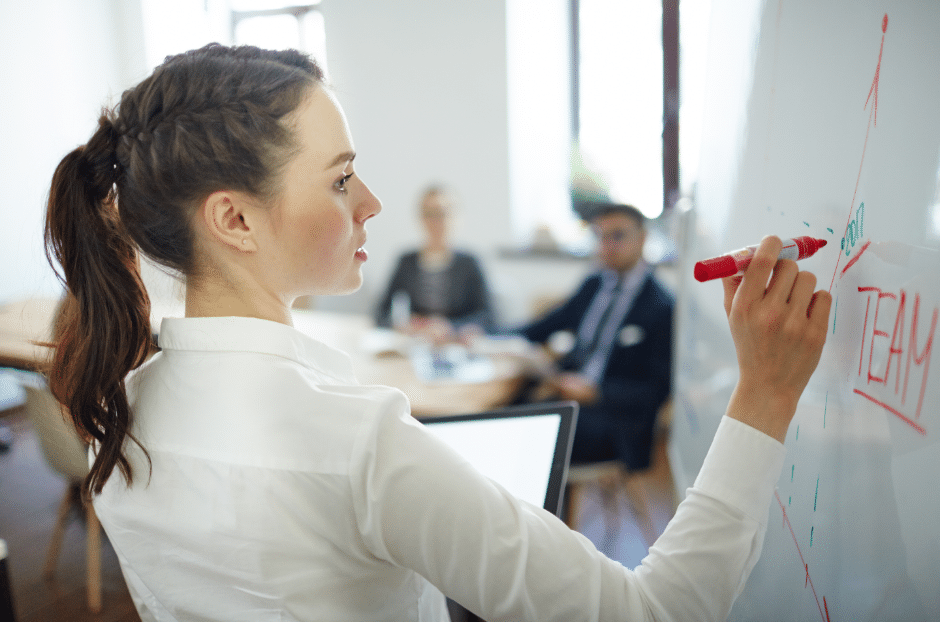 The EdgeSim™ simulation takes players through a series of 8 rounds. Each team starts with 5000 points, which are used as "currency" during the simulation. In our Product Positioning Simulation, each team is given a packet of market research. The team must decide on their strategic objectives, target segments, product strategies, and other essential items based on the market research. The yearly decisions that the teams make during each round will be based on product launches and product improvements. Decision results from each round are presented publicly and teams adjust their actions and reactions accordingly for the next round. At the end of the simulation, each group reviews and analyzes the final round of results and a winner is selected.
Here are some questions you may ask to get your team started:
What is the best combination of segmentation and targeting?
How should we optimize Marketing and R&D spend ratios?
Should our commercial focus be on the push or pull side?
What pricing strategies are most appropriate within our market conditions?
Market Edge's EdgeSim™ can be delivered online or face to face. We can adjust market algorithms to target your personal market dynamics (e.g., hyper-competition, fast growth, etc.) and business challenges (constrained budgets, cash-driven, etc.) to make the simulation as realistic for your team as possible.
Our simulations complement learning programs for functions as diverse as marketing, sales, manufacturing, and product development. Teams ranging from global category leaders to business schools have used the EdgeSim™ suite of simulations, including the following:
Chemicals, polymers & materials manufacturing
Life Sciences (Pharmaceuticals, Healthcare, Agriculture & Bioscience)
Commodities (Oil & Gas, Mining, Metals)
B2C
Interested in using EdgeSim™? Fill out the information below and a Market Edge consultant will be in contact with you!