If you are responsible for sales and marketing performance, here are 4 specific actions you should complete to start the year.
1) Assess your organization's commercial capabilities and identify priority gaps critical to delivering your 2020 business plan.  Best-practice develops the right capability at the right time to address business performance priorities.  For example, if a business unit is launching several new products, campaign design (marketing) and campaign execution (sales) are important capabilities and associated gaps to current capability should be a priority.  Market Edge has Sales and Marketing Capability Assessments for individuals and business units that can be compared to a database of B2B companies with similar characteristics.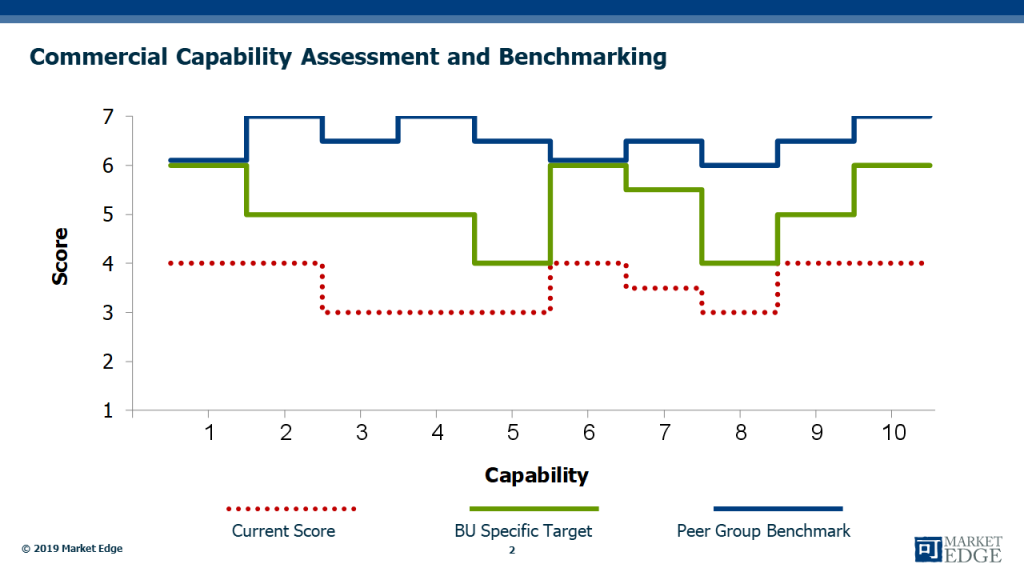 "Do we have the right commercial capability to deliver our strategy and maximize profit?"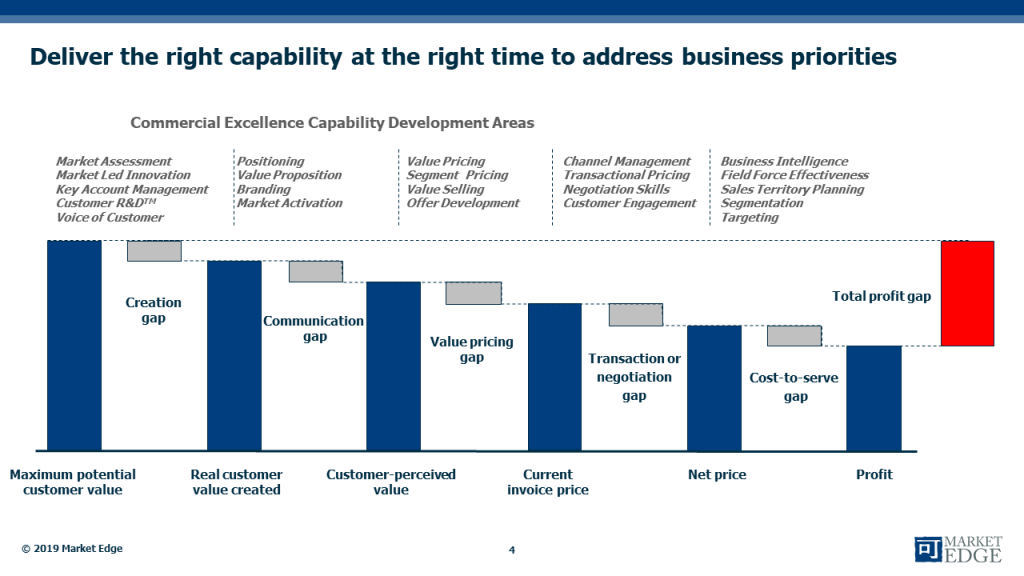 2) Fight for Budget and Calendar space now!  Have you optimized your organization's level of strategic marketing, product management and marketing communications resource?  Market Edge Benchmarks compare resource allocation by role for similar business units based on size, growth, profit and R&D investment.  Once you have the necessary resource in each role, develop the right capability at the right time.  Schedule 2020 development priorities so that capability comes on line 'just in time'.  For example, if the business's most important campaign is in Q3, schedule training in Q2 that delivers applied learning to the coming campaign.
Lead the discussion in your business unit, "Are we investing in the right resources and scheduling our priorities?"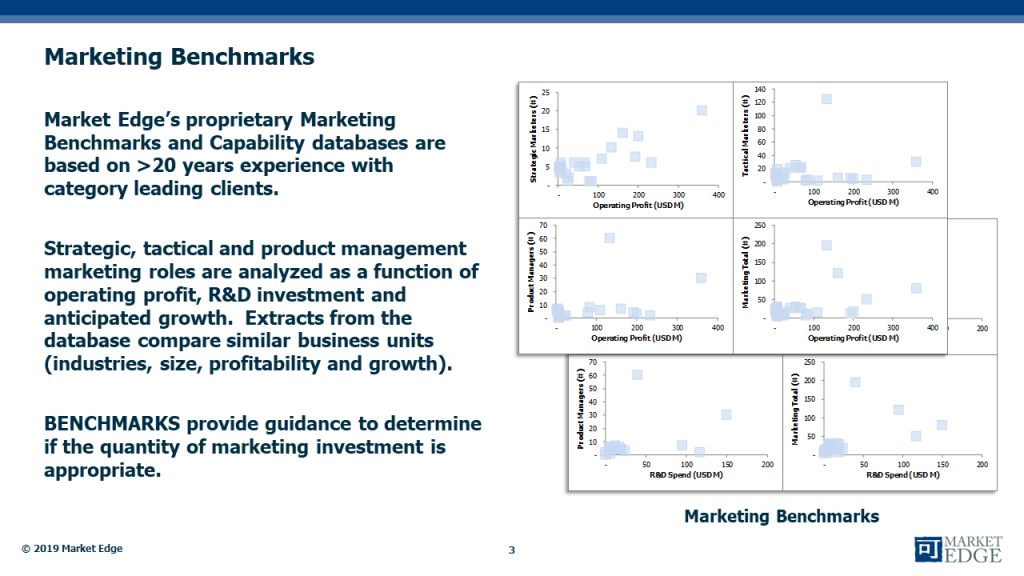 3) Identify priority campaigns and begin campaign planning NOW! Have you agreed the most important campaigns that will make 2020 a commercial success? Campaign design starts with a verb and clear target segment (e.g. launch our new technology in the innovator segment; re-enter the mass market; raise prices in the conservative segment). Do you understand the segment specific 'moments of truth' and touchpoints that will make the campaign effective? If not, market research may be necessary before campaign design.
The campaign's overall objective should be cascaded to a combination of leading and lagging indicators. Consider teaser campaigns or other proactive market activation tactics to build awareness, engagement and anticipation before the heart of the campaign.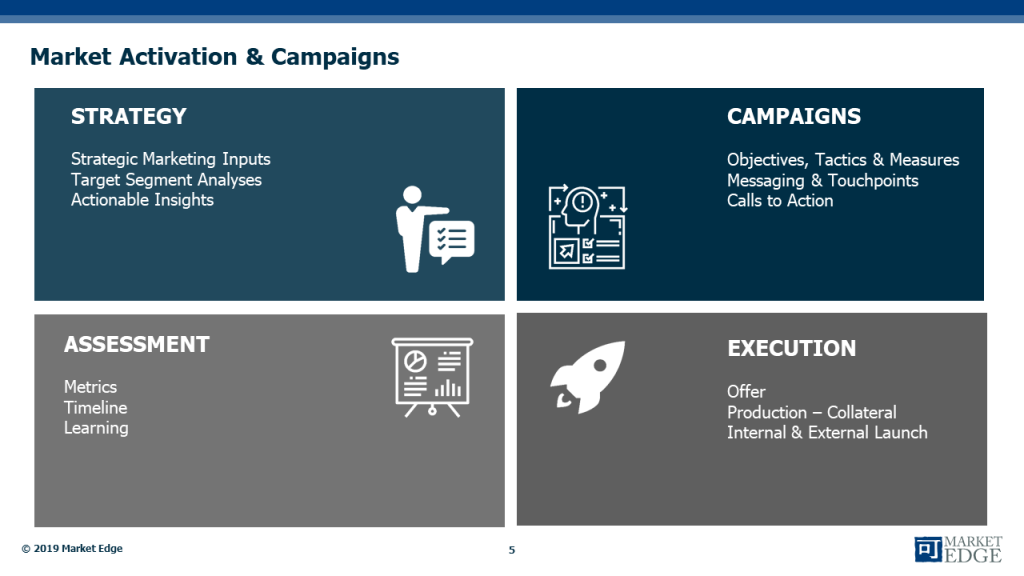 4) Update segmentation and targeting to provide guidance to sales so they are focused appropriately in 2020.
Segments are groups of customers that think and behave differently so it is likely that they will have achieved different business results in 2019.  Update segment analytics as the year comes to an end.  Has the size, growth rate, average margin or retention rates for your segments changed?
Provide Sales fresh targeting and marketing mix guidance to start the new year, paying special attention to segment specific pricing policy (e.g. never discount segment X,  price to maintain share in segment Y).  Targeting and margin improvements enacted now will provide improved performance throughout the entire year.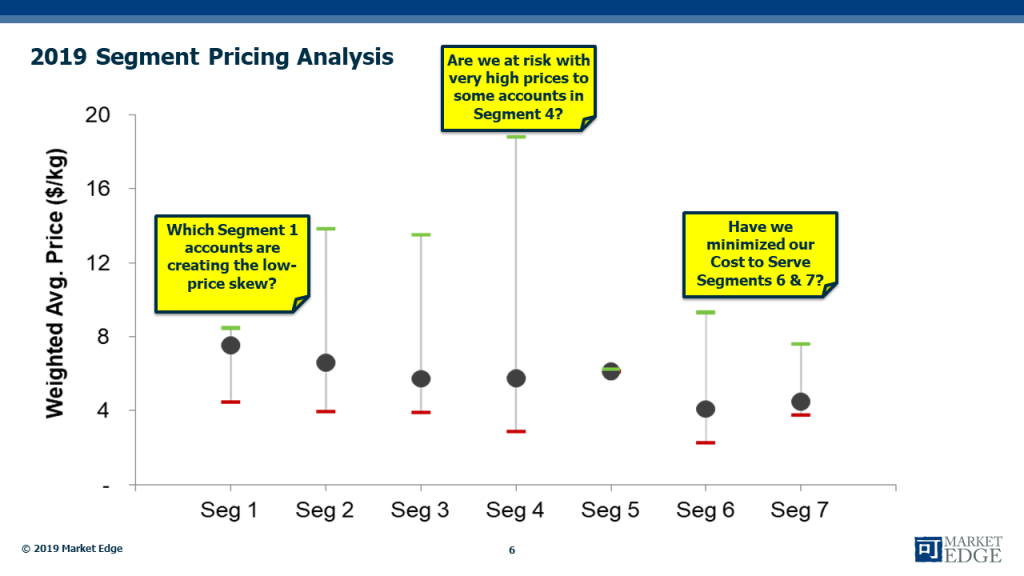 Interested in a conversation about campaign planning tools and B2B marketing best practice examples? Contact info@mkt-edge.com.