Market Edge provides a suite of custom frameworks that support concepts delivered through our capability improvement programs.
Within PowerPoint, select the desired concept from the New Slide drop-down menu. A new slide is inserted into the deck with the desired framework.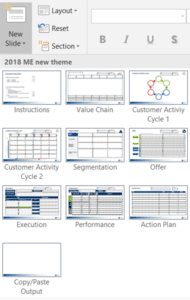 Market Edge provides intuitive prompts, headers, and instructions within each framework. Input data, assumptions, implications and other related content into the respective fields to complete the template.
Icon labels are provided to highlight, strengths, weaknesses, opportunities and threats. Just copy and paste to the desired location.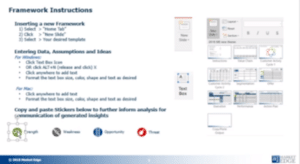 Colors, Fonts, and Shapes can be modified or added via standard excel functions.  Frameworks can also be printed in large poster formats for team brainstorming and alignment meetings.  Completed frameworks represent the team's group knowledge, data, and assumptions for future business decisions.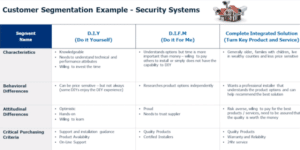 The frameworks and analyses should be updated as the market, competition, and business environment change.
The Market Edge Frameworks in combination with the Market Edge Analytical Tools (provide a link to Tools Page) help large and small organizations
– be more efficient,
– be fact and data-driven
– be more pro-active than reactive