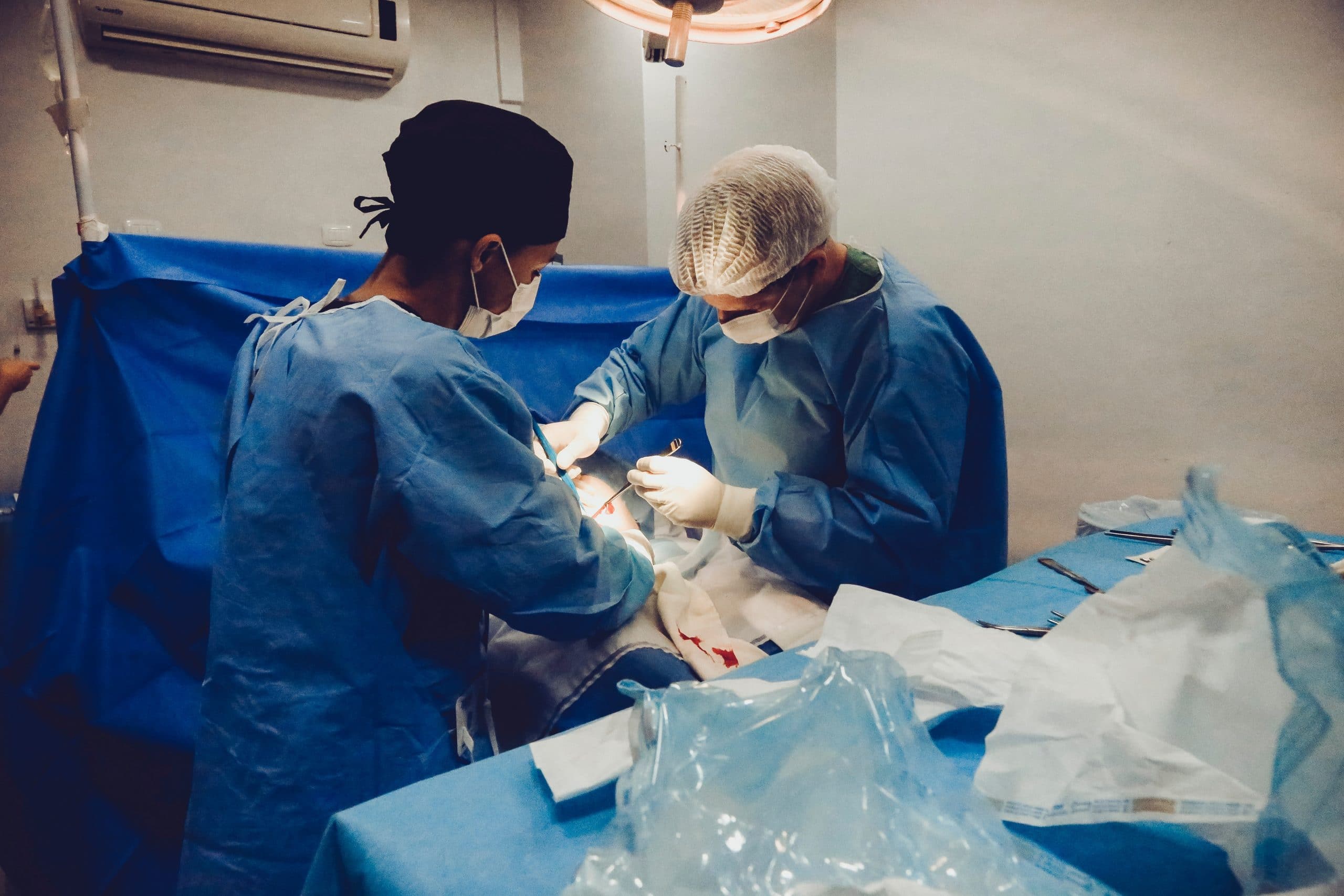 Identifying Value-Creation Opportunities in Healthcare with the Treatment Activity Cycle Framework
When it comes to succeeding in the healthcare industry, what you don't know will hurt you
Turning the Unknown into Competitive Advantage
In modern healthcare, commercial success depends on designing offerings that provide value to multiple stakeholders simultaneously. Although clinical benefit is always a key factor when a patient, physician, payor, or provider evaluates a new product, it is insufficient to prompt adoption by many healthcare institutions. New medical devices and treatment options must provide significant clinical and economic value relative to the current standard of care (or next best alternative/competitor).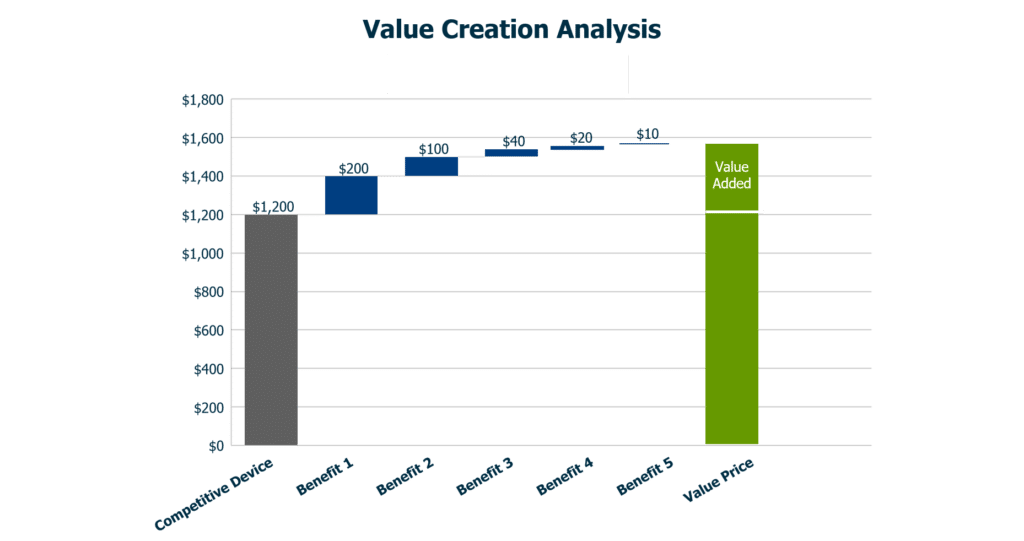 What is the current standard of care for your product? What demographic, regulatory, and technological trends are shaping the standard? What value can you offer to various stakeholders relative to the current standard? How will the processes and resources developed around the current standard affect the clinical and economic performance of your product? Will existing processes create barriers or incentives for adoption? How can your product streamline these processes to create more value? The complexity of the modern healthcare system provides numerous opportunities to create value; a business that is willing to invest the resources to understand it thoroughly will have a significant competitive advantage in the marketplace.
Process Mapping Reveals the Path to Customer Value
Determining the true clinical and economic value of a new product requires a comprehensive, data-driven understanding of when, where, why, and how similar products are currently used within the healthcare system. To succeed, businesses must develop this understanding early in the product development process, iteratively refine it during commercialization, and stay up-to-date on evolving standards throughout the product's lifecycle. Research, whether primary or secondary, is necessary but insufficient to inform strategic decision-making. It is essential to articulate the treatment process through a framework like the Market Edge's "Treatment Activity Cycle."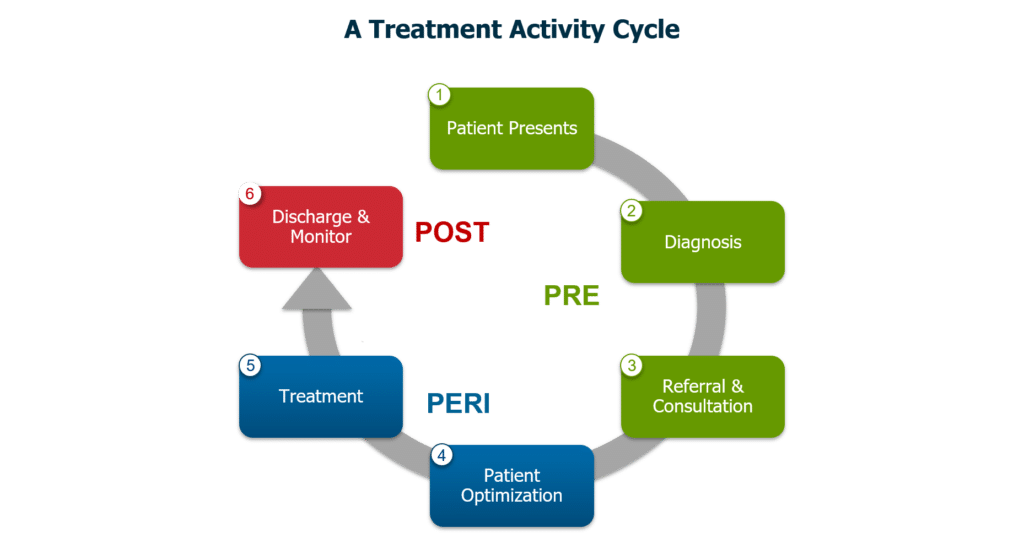 The Treatment Activity Cycle is a process mapping tool used to understand how patients move through a healthcare system and interact with healthcare professionals. A Treatment Activity Cycle focuses on patients with a particular disease or set of symptoms, tracing their path from initial interaction with a healthcare professional, through diagnosis and referral pathway, various stages or iterations of treatment, and post-treatment follow-up. A treatment activity cycle captures where, when, and how decision-making incorporates economic, organizational, and regulatory considerations.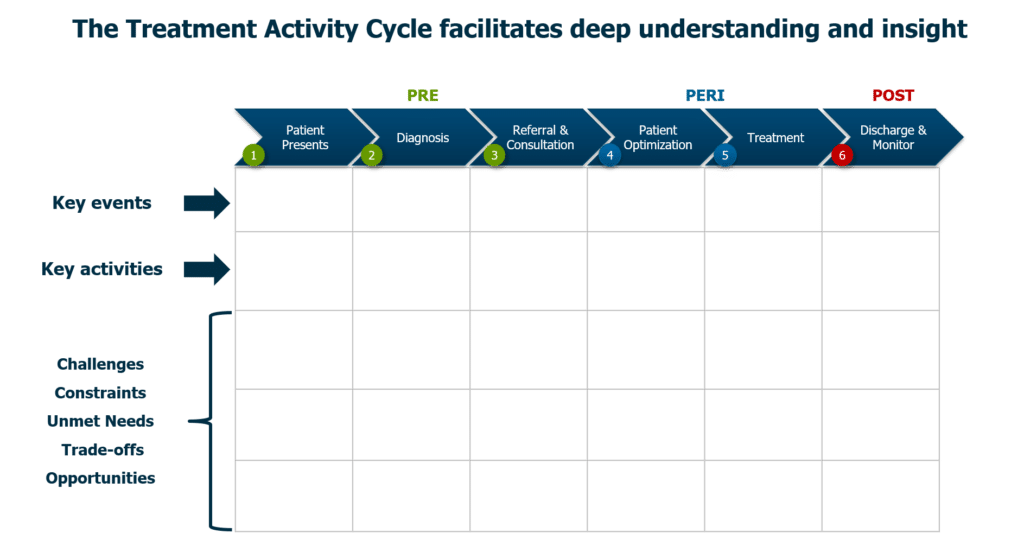 Other related business and regulatory processes can be mapped using similar frameworks, such as the Customer Activity Cycle. By utilizing consistent frameworks for different but related processes, one can clearly represent the interactions between these diverse processes and the divergent priorities of various individuals involved.
Cholecystitis: Details with Context Yield Actionable Insight
For example, consider a company with an innovative offering that could revolutionize the treatment of cholecystitis. Cholecystectomy, the surgical removal of a diseased gallbladder, is the most common form of treatment for cholecystitis, and is the commonly performed abdominal procedure in the US. In order to develop value propositions and a strategy for market entrance, it is key to understand the existing clinical pathways, including patient segmentation, referral patterns, treatment options, and reimbursement. Customer R&DSM market research techniques, such as interviews with stakeholders and direct observation of healthcare professionals, provide the data needed to understand and map this process.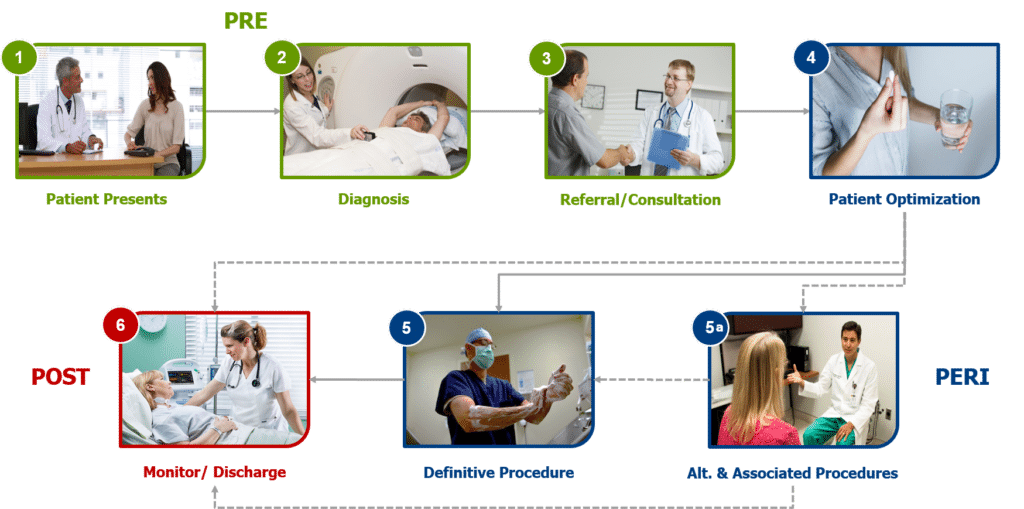 Within this framework we can highlight specific strategically-relevant insights, such as the most important pain points for healthcare professionals, variations in behavior that may drive segmentation and offer positioning, and opportunities for value creation. Treatment Activity Cycles also provide a qualitative framework for contextualizing and interpreting quantitative data such as market volume, competitive share, and revenue potential.
Although it is essential to understand the treatment activity cycle as a whole, some portions may be of more interest based on a company's offerings and expertise. The Treatment Activity Cycle framework can be applied to any component processes, at the level of detail required to answer relevant strategic questions. For instance, if the new product would be used within a cholecystectomy procedure, it would be important to understand the procedure flow, healthcare professionals involved, and surgical setting in more detail. Mapping this process would help identify opportunities for improving efficiency or providing value-added services, define key user needs, and anticipate barriers to adoption.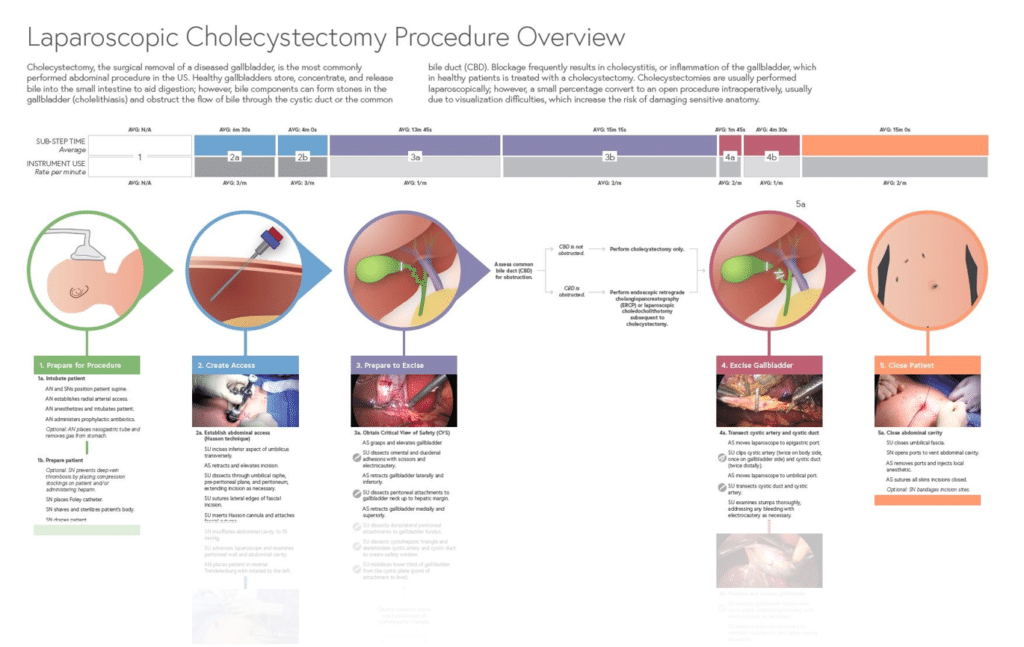 Regardless of the particular medical process, detailed mapping of the Treatment Activity Cycle highlights important information gaps, suggests new strategic questions to pursue, and reveals the actionable insights necessary for commercial success. It acts as your business's working hypothesis regarding the clinical pathways and institutional mechanisms that you seek to improve, influence, or disrupt.
Every year, Market Edge teaches hundreds of business professionals how to employ the Treatment Activity Cycle framework to achieve their goals. Market Edge utilizes the framework in combination with its proprietary Customer R&DSM market research approach to provide healthcare businesses with their intelligence they need to succeed.
For more information on how Market Edge helps healthcare businesses innovate tomorrow's life-saving treatments Click Here!